Transfer those old recordings onto a format you can hear
AUDIO AND VIDEO TRANSFERS done by a media professional. Whether you have ANY type of old recordings or video tapes that you want transfered to DVD, contact me for a quote. I can also edit material if you need to.

Many people have discovered strange paper or cardboard records that have been tucked away somewhere for many years and have some correlation to their family's history. These records are difficult to get to play but I have many techniques that will enable you to hear them.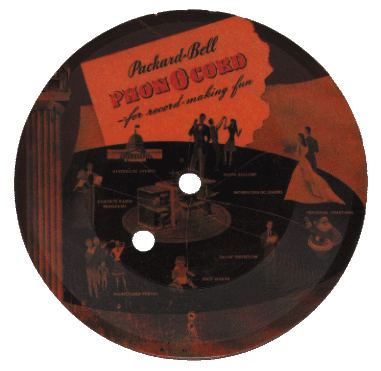 They may be noisy, but it is important that you preserve these historical elements of your family's history before you discard them.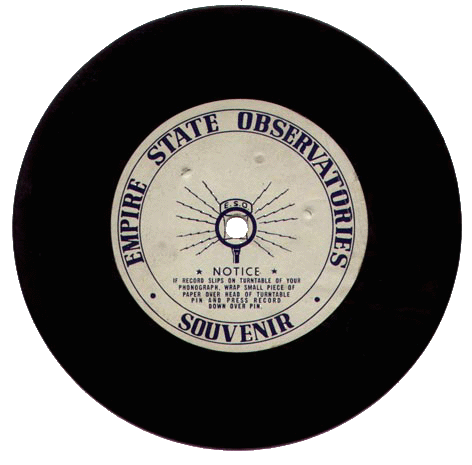 Home record making equipment was common from the 20's through the 50's. Many machines were available for home or commercial use and the public loved them. The novelty of making a home recording was always fun and never wore off at family get togethers, social events, etc. Sending record letters by mail was a popular use. Recording booths were set up at amusement parks or at other tourist locations to commemorate the occasion. Most of these recordings are very silly and frivolous but would'nt it be great to hear relatives speaking or singing at a time 50, 60 or even 70 years ago?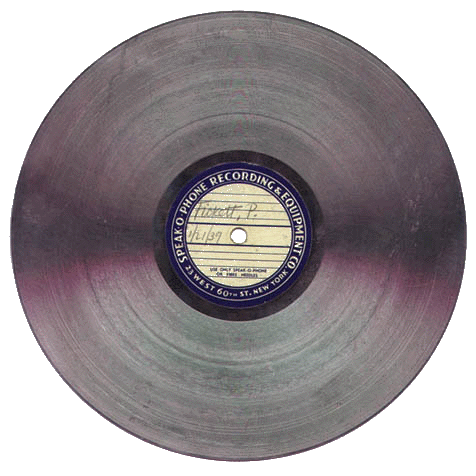 Some of the most common brands are Recordio, Packard-Bell, Rainbo, Aim, Recordisc, Audio disc, Victor, National Recording Disc, Silvertone, Speak O Phone and too many too name! They were made out of a wide variety of materials in a rainbow of colors and some had beautiful graphics on them. Wilcox-Gay and GEM razors used to set up recording booths for soldiers of WWII to make records to send their loved ones back home.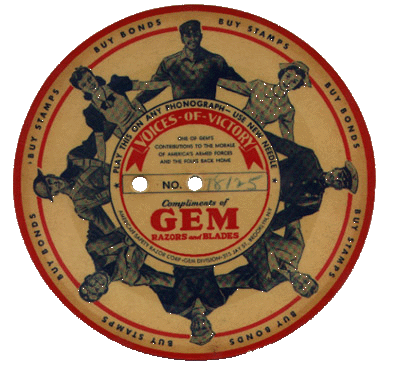 The wire recorder was another way folks could make recordings in the 30's and 40's. This short lived format that preceeded tape recording caught the public's fancy for a time until its problems became apparent. It was really impractical as the wire had a tendency to get unraveled from the spool and become a tangled mess. Machines were also manufactured that would play records or make wire recordings. Many people come across these spools of wire and have no idea what they even are! The most popular makers were Webster Chicago and Silvertone.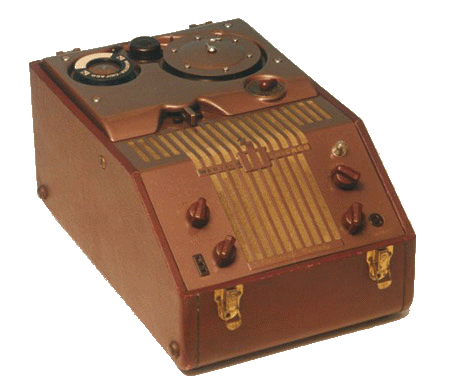 I can also transfer reel to reel tapes or any other 33, 45 or 78 rpm records to another format. I will also take that favorite 80's mixed cassette tape you have and transfer it for you.
I can copy to cassette tape, digital audio tape, compact disc or MP3.
Charges are based upon format you need to transfer from, format you want have the copies on and quantity of recordings to be transfered.
Click on the record below to contact me via e mail and please include as many details as you can about what you want to transfer.


I also have a "virtual museum" that presents many personal records and other bizzarre and interesting record oddities.
To visit, click here.